About Monika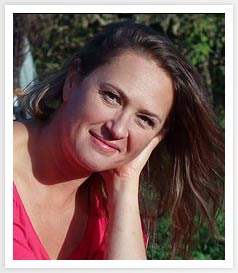 Monika Tomaszunas was born in Gdańsk, Poland and raised in Asia. She studied at Sculpture Faculty, Academy of Fine Arts in Gdańsk from 1987-1990 and received a Masters in Sculpture in 1993 at the Academy of Fine Arts in Warsaw. She works in bronze, ceramics and mixed media.
Monika has lived in Dublin, Ireland since 2005 and works, casts and cooperates with Bronze Fine Art Foundry, Dublin. She was the recipient of the 2012 Sculpture in Context Award for large outdoor work with the 'Travelling Birds' installation.
"I grew up travelling around Asia with my parents who worked with the UN. My formative years were spent in India where I attended American Embassy School. I completed my masters in sculpture majoring in medals and bronze. When I was graduating from college the trend was to explore conceptual and experimental sculpture – but I was always instinctively drawn to classical sculpture.
Our society robbed the tombs of art objects and locked them up in museums - belonging to everybody as well as no one. We are encouraged to experience art but not to live with it. I believe in sculpture that has function and place in our closest surroundings.
Bronze – a traditional medium, almost indestructible, heavy, time consuming and a bit serious, sometimes a bit boring - those are things that come to my mind. In a series of small pieces I tried to work in bronze against those associations to make things light, colourful, in motion, a bit irrelevant in their meaning. Just like an insect caught in resin, freezes in time locked in a lump of amber and a word in a poem that creates a certain mood - I wanted my pieces to create an atmosphere, tell a story, cast a beautiful shadow.
To work against the perception of bronze I create pieces depicting motion - either on wheels, or flying or suspended in air. Many of my sculptures were dreams, I am inspired by music, illustration, films and books. Throughout the years there are recurring themes and characters.
All my pieces are one off. I am very proud of the fact that I have mastered my craft throughout the years working on all stages of the casting process - from mould making, through spruing waxes, metal chasing and patining my own pieces. All of my pieces take hours of work, devotion and also pure pleasure."
Monika Tomaszunas